Entertainment
Summer I Turned Pretty Trailer Teases Show From to All The Boys Author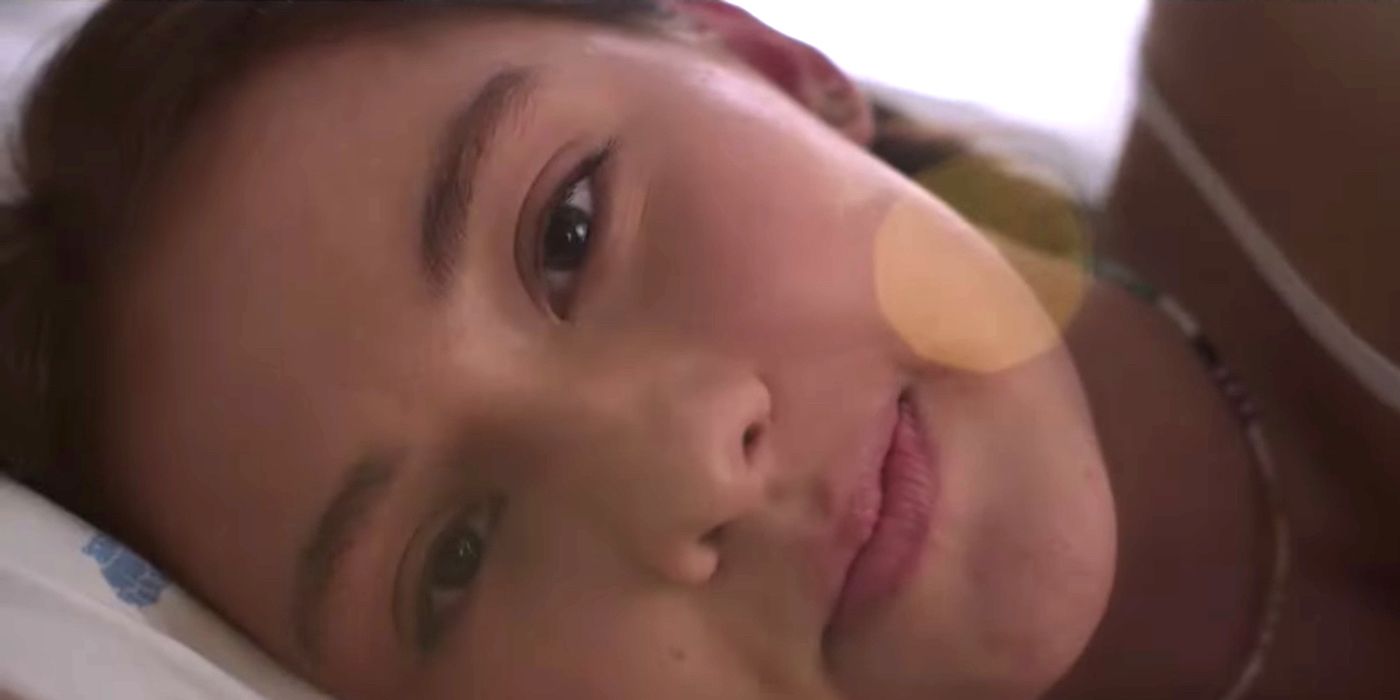 Prime Video has released the first teaser for the Jenny Han series The Summer I Turned Pretty. Han is proving to be Hollywood's next big titan of young adult literature. Back in 2018, Netflix adapted her 2014 novel To All the Boys I've Loved Before into a film starring X-Men: Apocalypse star Lana Condor. That film was a huge success for Netflix, spawning a full trilogy adapting Han's subsequent novels P.S. I Still Love You and Always and Forever, Lara Jean, as well as making a huge star out of up-and-comer heartthrob Noah Centineo, who is now signed on to appear in the upcoming DCEU film Black Adam.
Following Netflix's lead, Prime Video has developed a brand new series based on Han's earlier novel, The Summer I Turned Pretty, which was originally published in 2009. The book, which eventually became a trilogy as well, follows teenager Isabel "Belly" Conklin as she spends the summer at Cousin's Beach with her family and finds herself embroiled in a love triangle with brothers Jeremiah and Conrad Fisher. The series, which will debut on the streaming service on June 17, 2022, was co-created by Han with Gabrielle Stanton, a writer and producer best known for Grey's Anatomy, Ugly Betty, and the Arrowverse series The Flash.
Today, Prime Video shared the first official teaser for The Summer I Turned Pretty. The video is a short 45-second spot, but it introduces viewers to the main players in the summer of a lifetime, set to the tune of "This Love" by Taylor Swift. Although the clip is brief, it is packed with footage that promises a rollicking good time and plenty of swooning, romantic drama. Check out the teaser below:
The Summer I Turned Pretty is adapted from the first novel in the trilogy. In the lead is Lola Tung, making her acting debut, alongside Walker's Gavin Casalegno as Jeremiah and Christopher Briney as Conrad. The rest of the cast will include La La Land's Tom Everett Scott, Fargo's Rachel Blanchard, and Along for the Ride's Kelsey Rose Healey.
The Summer I Turned Pretty will prove if Prime Video can capture the lightning in a bottle that was To All the Boys I've Loved Before. Although the source material is also popular, the series' approach will likely make or break its success on the platform. If fans enjoy spending an extended amount of time in Han's universe in this way, however, they can rest assured that Prime will soon greenlight further seasons adapting the sequels It's Not Summer Without You and We'll Always Have Summer.
Source: Prime Video
Content
Summer I Turned Pretty Trailer Teases Show From to All The Boys Author
Prime Video has released the first teaser for the Jenny Han series The Summer I Turned Pretty. Han is proving to be Hollywood's next big titan of young adult literature. Back in 2018, Netflix adapted her 2014 novel To All the Boys I've Loved Before into a film starring X-Men: Apocalypse star Lana Condor. That film was a huge success for Netflix, spawning a full trilogy adapting Han's subsequent novels P.S. I Still Love You and Always and Forever, Lara Jean, as well as making a huge star out of up-and-comer heartthrob Noah Centineo, who is now signed on to appear in the upcoming DCEU film Black Adam.
Following Netflix's lead, Prime Video has developed a brand new series based on Han's earlier novel, The Summer I Turned Pretty, which was originally published in 2009. The book, which eventually became a trilogy as well, follows teenager Isabel "Belly" Conklin as she spends the summer at Cousin's Beach with her family and finds herself embroiled in a love triangle with brothers Jeremiah and Conrad Fisher. The series, which will debut on the streaming service on June 17, 2022, was co-created by Han with Gabrielle Stanton, a writer and producer best known for Grey's Anatomy, Ugly Betty, and the Arrowverse series The Flash.
Today, Prime Video shared the first official teaser for The Summer I Turned Pretty. The video is a short 45-second spot, but it introduces viewers to the main players in the summer of a lifetime, set to the tune of "This Love" by Taylor Swift. Although the clip is brief, it is packed with footage that promises a rollicking good time and plenty of swooning, romantic drama. Check out the teaser below:
The Summer I Turned Pretty is adapted from the first novel in the trilogy. In the lead is Lola Tung, making her acting debut, alongside Walker's Gavin Casalegno as Jeremiah and Christopher Briney as Conrad. The rest of the cast will include La La Land's Tom Everett Scott, Fargo's Rachel Blanchard, and Along for the Ride's Kelsey Rose Healey.
The Summer I Turned Pretty will prove if Prime Video can capture the lightning in a bottle that was To All the Boys I've Loved Before. Although the source material is also popular, the series' approach will likely make or break its success on the platform. If fans enjoy spending an extended amount of time in Han's universe in this way, however, they can rest assured that Prime will soon greenlight further seasons adapting the sequels It's Not Summer Without You and We'll Always Have Summer.
Source: Prime Video
#Summer #Turned #Pretty #Trailer #Teases #Show #Boys #Author