Tech
Quatix 7 Vs. Fenix 7: Which Garmin Smartwatch Is Best?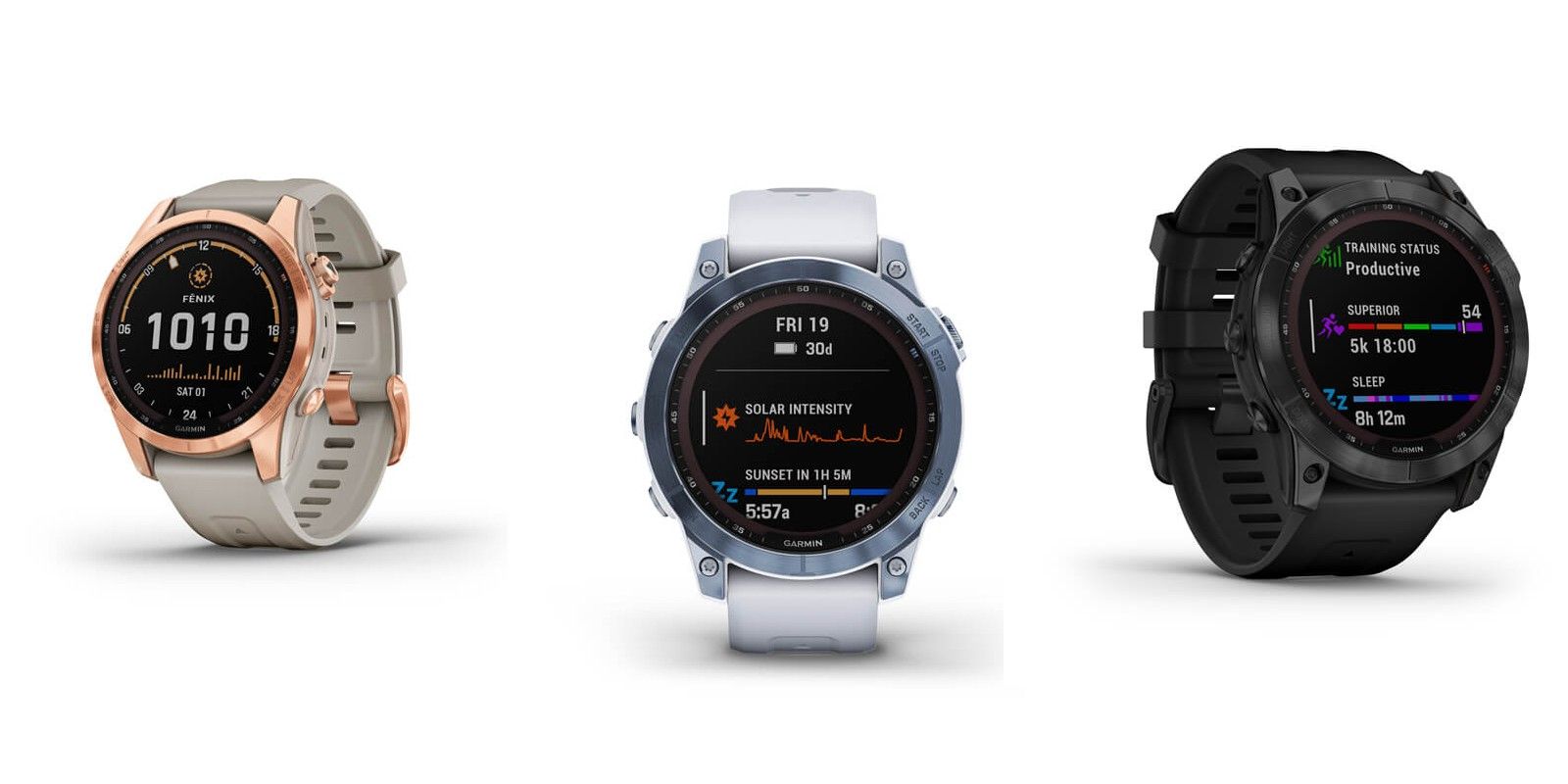 Both the Quatix 7 and the Fenix 7 come with traditional button controls in addition to the standard touchscreen interface. They also come with up to 18 days of battery life in smartwatch mode and up to 57 hours in GPS mode. In terms of sensors, both the Quatix 7 and the Fenix 7 come with an altimeter for elevation data, a barometer to monitor weather, and 3-axis electronic compass. They also offer support for multiple global navigation satellite systems, including GPS, GLONASS, and Galileo. Both smartwatches also offer access to full-color CourseView maps for more than 42,000 golf courses around the world, as well as preloaded SkiView maps that offer run names and difficulty ratings for over 2,000 ski resorts. Users can also download multi-continent TopoActive maps using the built-in Wi-Fi connectivity on both devices.
The main difference between the Fenix 7 and the Quatix 7 is the built-in sports apps and activity profiles available in the two lineups. While the Fenix 7 comes with more than 60 sports profiles for running, trail running, swimming, biking, hiking, rowing, skiing, golfing, surfing, indoor climbing, etc., the Quatix 7 is more focused on life on the water, and allows users to view water depth, engine RPM, wind, and more when connected to compatible devices on the boat. It also comes with Garmin's proprietary SailAssist feature that allows users to create a virtual starting line to time the perfect start, and Tack Assist to see whether the user is headed or lifted. The Quatix 7 also supports premier coastal charts and U.S. freshwater maps featuring integrated Navionics data.
The Fenix 7 line starts at $700 and goes up to $1,000, while the Quatix 7 range is priced between $700 and $1,200. While both lineups offer great smartwatches, the buying decision eventually comes down to the user's lifestyle. The Fenix 7 is designed as a go-anywhere, track-anything watch for adventure sports lovers, professional athletes, and endurance trainers, while the Quatix 7 is a marine smartwatch that offers a slew of features for sailors. Both are extremely capable devices in their own right, but are overkill for regular users. As the Quatix 7 is even more of a niche device compared to the Garmin Fenix 7, the latter makes more sense for people who want a premium fitness smartwatch.
Source: Garmin 1, 2
Content
Quatix 7 Vs. Fenix 7: Which Garmin Smartwatch Is Best?
Both the Quatix 7 and the Fenix 7 come with traditional button controls in addition to the standard touchscreen interface. They also come with up to 18 days of battery life in smartwatch mode and up to 57 hours in GPS mode. In terms of sensors, both the Quatix 7 and the Fenix 7 come with an altimeter for elevation data, a barometer to monitor weather, and 3-axis electronic compass. They also offer support for multiple global navigation satellite systems, including GPS, GLONASS, and Galileo. Both smartwatches also offer access to full-color CourseView maps for more than 42,000 golf courses around the world, as well as preloaded SkiView maps that offer run names and difficulty ratings for over 2,000 ski resorts. Users can also download multi-continent TopoActive maps using the built-in Wi-Fi connectivity on both devices.
The main difference between the Fenix 7 and the Quatix 7 is the built-in sports apps and activity profiles available in the two lineups. While the Fenix 7 comes with more than 60 sports profiles for running, trail running, swimming, biking, hiking, rowing, skiing, golfing, surfing, indoor climbing, etc., the Quatix 7 is more focused on life on the water, and allows users to view water depth, engine RPM, wind, and more when connected to compatible devices on the boat. It also comes with Garmin's proprietary SailAssist feature that allows users to create a virtual starting line to time the perfect start, and Tack Assist to see whether the user is headed or lifted. The Quatix 7 also supports premier coastal charts and U.S. freshwater maps featuring integrated Navionics data.
The Fenix 7 line starts at $700 and goes up to $1,000, while the Quatix 7 range is priced between $700 and $1,200. While both lineups offer great smartwatches, the buying decision eventually comes down to the user's lifestyle. The Fenix 7 is designed as a go-anywhere, track-anything watch for adventure sports lovers, professional athletes, and endurance trainers, while the Quatix 7 is a marine smartwatch that offers a slew of features for sailors. Both are extremely capable devices in their own right, but are overkill for regular users. As the Quatix 7 is even more of a niche device compared to the Garmin Fenix 7, the latter makes more sense for people who want a premium fitness smartwatch.
Source: Garmin 1, 2
#Quatix #Fenix #Garmin #Smartwatch