Tech
Huawei Mate Xs 2 Vs. Galaxy Z Fold 3: Which Folding Phone Is Best?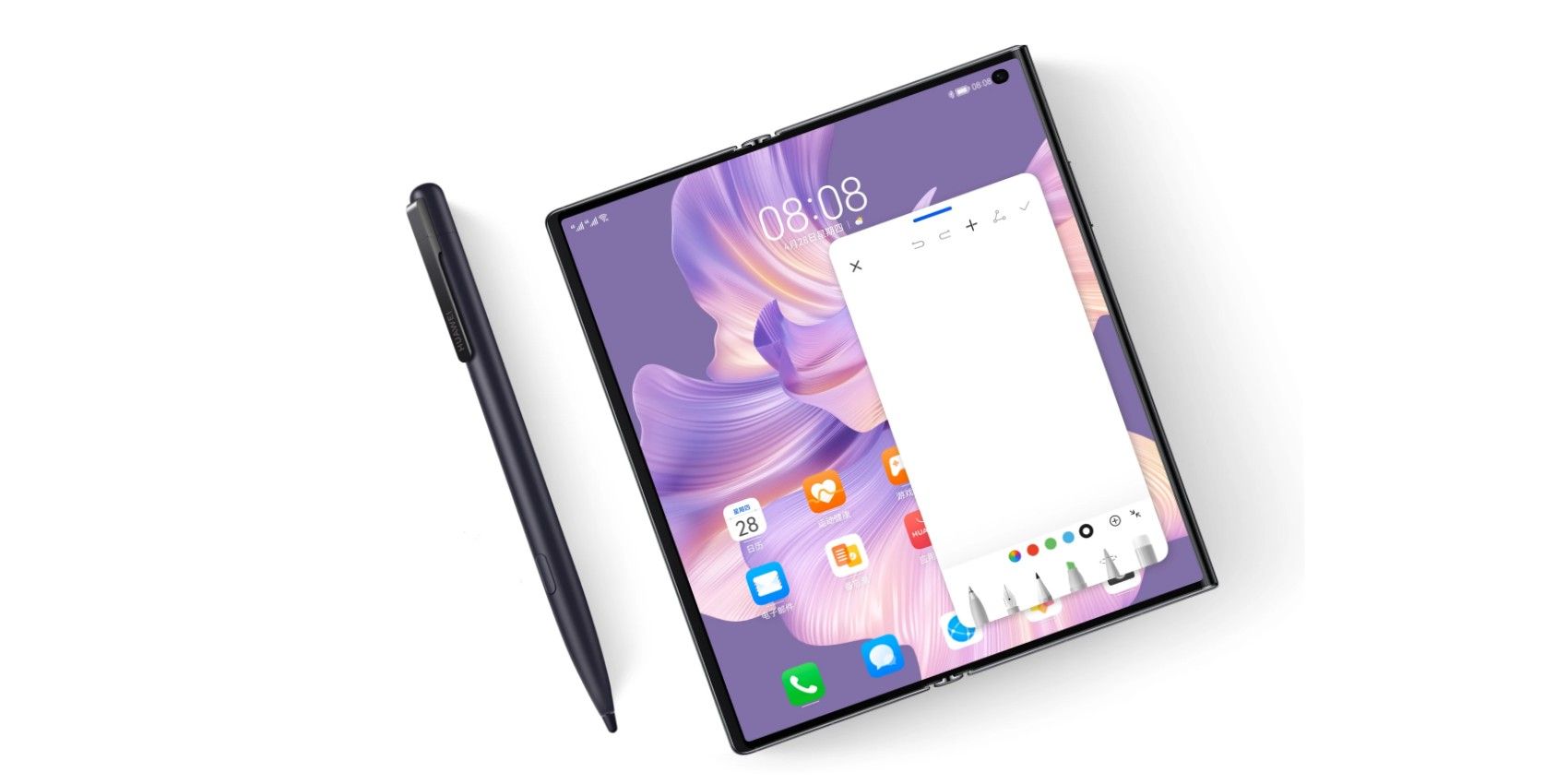 The Mate Xs 2's design allows for a single screen that doubles as both the cover and primary displays. Despite this, it is larger than that of the Galaxy Z Fold. In its folded state, the 120Hz OLED display measures 6.5 inches with a 2480 × 1176 resolution, in contrast to the Galaxy Z Fold 3's 6.2-inch 2268 × 832 120Hz cover display. When unfolded, the display transforms into 7.8 inches with a 2480 × 2200 resolution, while the Galaxy Z Fold 3's inner screen is a 7.6-inch 2208 × 1768 120Hz panel. For its cameras, the Mate Xs 2 has a punch hole in the top right corner of its display for a 10.7MP ultrawide angle front-facing camera. On the back, it has a 50MP f/1.8 camera, a 13MP ultrawide angle camera, and an 8MP telephoto camera with OIS and 3x optical zoom (up to 30x digital zoom). Samsung has put a 10MP camera inside the centered punch hole on the cover display and a 4MP camera under the folding display. On the back are a 12MP f/1.8 primary camera with OIS, a 12MP telephoto camera with 2x optical zoom and OIS, and a 12MP ultrawide angle camera. Although the Mate Xs 2 launched eight months after the Galaxy Z Fold 3, it uses the same Snapdragon 888 processor, not the newer Snapdragon 8 Gen 1. With the Mate Xs 2, buyers can choose between 8GB of RAM and 256GB or 512GB of storage, though a Collector's Edition with 12GB of RAM and 512GB is also available. The Galaxy Z Fold 3's Snapdragon 888 processor is paired with 12GB of RAM and 256GB or 512GB of internal storage.
Huawei has launched the Mate Xs 2 with support for a stylus. Called the M-Pen 2s and priced at ¥599 (~$99), it has 4096 levels of pressure sensitivity, a multi-function button on the side, and a USB-C connector at the top that allows users to charge it by simply plugging it into the phone's port. Unfortunately, like Samsung, Huawei doesn't bundle the stylus with its foldable, so users must purchase it separately. In terms of battery capacity, the Galaxy Z Fold 3 has a 4400mAh battery with support for 25W fast wired charging, 11W fast wireless charging, and 4.5W reverse wireless charging. The Mate Xs 2 has a bigger 4600mAh battery (4880mAh on the Collector's Edition) that charges significantly faster at up to 66W but lacks support for wireless charging.
The Huawei Mate Xs 2 starts at ¥9999 (~$1,513) for the 8+128GB version. In contrast, the 12+256GB Galaxy Z Fold 3 has a $1,799 price tag. The Mate Xs 2 is fresh air in the foldable smartphone segment. Its outward folding design, improved hinge system, the addition of stylus support, and overall design are worthy of praise. Compared to Samsung's foldable, it even surpasses it in areas such as the camera department, support for expandable storage, battery capacity, and fast charging. However, its lack of 5G, absence of Google apps and services, and limited availability are dealbreakers for many buyers. Samsung's foldable also has an IPX8 rating, better availability, and a lower price tag.
Source: Huawei, Samsung
Content
Huawei Mate Xs 2 Vs. Galaxy Z Fold 3: Which Folding Phone Is Best?
The Mate Xs 2's design allows for a single screen that doubles as both the cover and primary displays. Despite this, it is larger than that of the Galaxy Z Fold. In its folded state, the 120Hz OLED display measures 6.5 inches with a 2480 × 1176 resolution, in contrast to the Galaxy Z Fold 3's 6.2-inch 2268 × 832 120Hz cover display. When unfolded, the display transforms into 7.8 inches with a 2480 × 2200 resolution, while the Galaxy Z Fold 3's inner screen is a 7.6-inch 2208 × 1768 120Hz panel. For its cameras, the Mate Xs 2 has a punch hole in the top right corner of its display for a 10.7MP ultrawide angle front-facing camera. On the back, it has a 50MP f/1.8 camera, a 13MP ultrawide angle camera, and an 8MP telephoto camera with OIS and 3x optical zoom (up to 30x digital zoom). Samsung has put a 10MP camera inside the centered punch hole on the cover display and a 4MP camera under the folding display. On the back are a 12MP f/1.8 primary camera with OIS, a 12MP telephoto camera with 2x optical zoom and OIS, and a 12MP ultrawide angle camera. Although the Mate Xs 2 launched eight months after the Galaxy Z Fold 3, it uses the same Snapdragon 888 processor, not the newer Snapdragon 8 Gen 1. With the Mate Xs 2, buyers can choose between 8GB of RAM and 256GB or 512GB of storage, though a Collector's Edition with 12GB of RAM and 512GB is also available. The Galaxy Z Fold 3's Snapdragon 888 processor is paired with 12GB of RAM and 256GB or 512GB of internal storage.
Huawei has launched the Mate Xs 2 with support for a stylus. Called the M-Pen 2s and priced at ¥599 (~$99), it has 4096 levels of pressure sensitivity, a multi-function button on the side, and a USB-C connector at the top that allows users to charge it by simply plugging it into the phone's port. Unfortunately, like Samsung, Huawei doesn't bundle the stylus with its foldable, so users must purchase it separately. In terms of battery capacity, the Galaxy Z Fold 3 has a 4400mAh battery with support for 25W fast wired charging, 11W fast wireless charging, and 4.5W reverse wireless charging. The Mate Xs 2 has a bigger 4600mAh battery (4880mAh on the Collector's Edition) that charges significantly faster at up to 66W but lacks support for wireless charging.
The Huawei Mate Xs 2 starts at ¥9999 (~$1,513) for the 8+128GB version. In contrast, the 12+256GB Galaxy Z Fold 3 has a $1,799 price tag. The Mate Xs 2 is fresh air in the foldable smartphone segment. Its outward folding design, improved hinge system, the addition of stylus support, and overall design are worthy of praise. Compared to Samsung's foldable, it even surpasses it in areas such as the camera department, support for expandable storage, battery capacity, and fast charging. However, its lack of 5G, absence of Google apps and services, and limited availability are dealbreakers for many buyers. Samsung's foldable also has an IPX8 rating, better availability, and a lower price tag.
Source: Huawei, Samsung
#Huawei #Mate #Galaxy #Fold #Folding #Phone