Entertainment
Gatlopp Trailer: Emmy Raver-Lampman Stars In Jumanji-Like Movie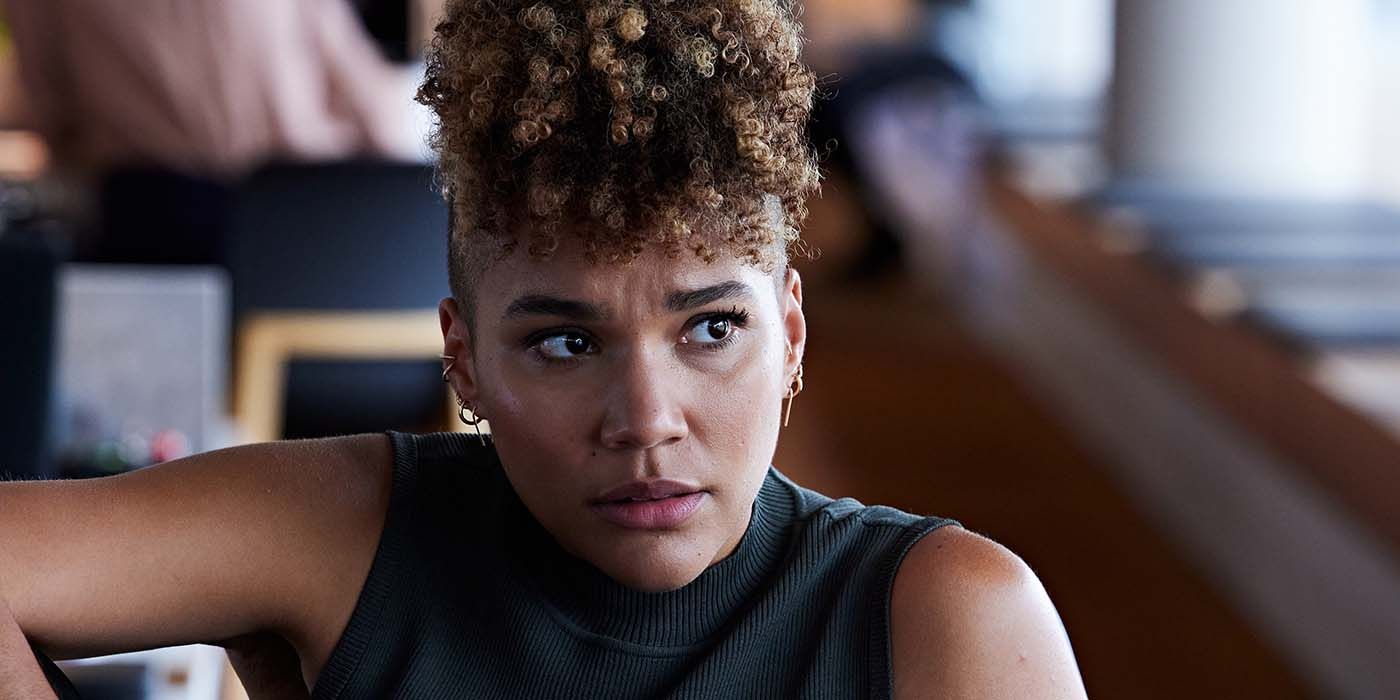 A trailer is now out for Gatlopp: A Hell of a Game, a new film with a Jumanji-like premise that stars Emmy Raver-Lampman. Raver-Lampman is known for such roles as Allison Hargreeves in The Umbrella Academy and Molly Tillerman in Central Park. She also recently starred in the Liam Neeson action-thriller titled Blacklight.
XYZ Films released a trailer for Gatlopp, a film that follows friends Sam (played by Raver-Lampman), Paul (played by Jim Mahoney), Troy (played by Sarunas J. Jackson), and Cliff (played by Jon Bass). These four gather after several years apart to drink, game, and reminisce. However, the game they decide to play, Gatlopp, comes with some sinister consequences. They soon find out that if they don't finish the game by sunrise, they will all be forced to play Gatlopp for eternity. The full trailer for Gatlopp: A Hell of a Game can be viewed below:
Click here to watch the trailer on YouTube.
Gatlopp: A Hell of a Game comes from writer and star Jim Mahoney (Klaus) and is directed by Alberto Belli (The House of Flowers). Similar to Jumanji, Gatlopp presents itself as a comedy even though characters get shot with arrows, see figures that aren't real, and have the potential of living in hell on the line. The chemistry between the cast in the trailer shows promise for a fun film that will keep viewers laughing. However, viewers will have to see for themselves whether the film can still manage to shock them, especially those who may have seen films such as Jumanji, when it premieres on June 16, 2022.
Sources: XYZ Films
Content
Gatlopp Trailer: Emmy Raver-Lampman Stars In Jumanji-Like Movie
A trailer is now out for Gatlopp: A Hell of a Game, a new film with a Jumanji-like premise that stars Emmy Raver-Lampman. Raver-Lampman is known for such roles as Allison Hargreeves in The Umbrella Academy and Molly Tillerman in Central Park. She also recently starred in the Liam Neeson action-thriller titled Blacklight.
XYZ Films released a trailer for Gatlopp, a film that follows friends Sam (played by Raver-Lampman), Paul (played by Jim Mahoney), Troy (played by Sarunas J. Jackson), and Cliff (played by Jon Bass). These four gather after several years apart to drink, game, and reminisce. However, the game they decide to play, Gatlopp, comes with some sinister consequences. They soon find out that if they don't finish the game by sunrise, they will all be forced to play Gatlopp for eternity. The full trailer for Gatlopp: A Hell of a Game can be viewed below:
Click here to watch the trailer on YouTube.
Gatlopp: A Hell of a Game comes from writer and star Jim Mahoney (Klaus) and is directed by Alberto Belli (The House of Flowers). Similar to Jumanji, Gatlopp presents itself as a comedy even though characters get shot with arrows, see figures that aren't real, and have the potential of living in hell on the line. The chemistry between the cast in the trailer shows promise for a fun film that will keep viewers laughing. However, viewers will have to see for themselves whether the film can still manage to shock them, especially those who may have seen films such as Jumanji, when it premieres on June 16, 2022.
Sources: XYZ Films
#Gatlopp #Trailer #Emmy #RaverLampman #Stars #JumanjiLike #Movie